Welcome Bob and Patti Stern to the District and the State Street Art Fair, July 21, 2016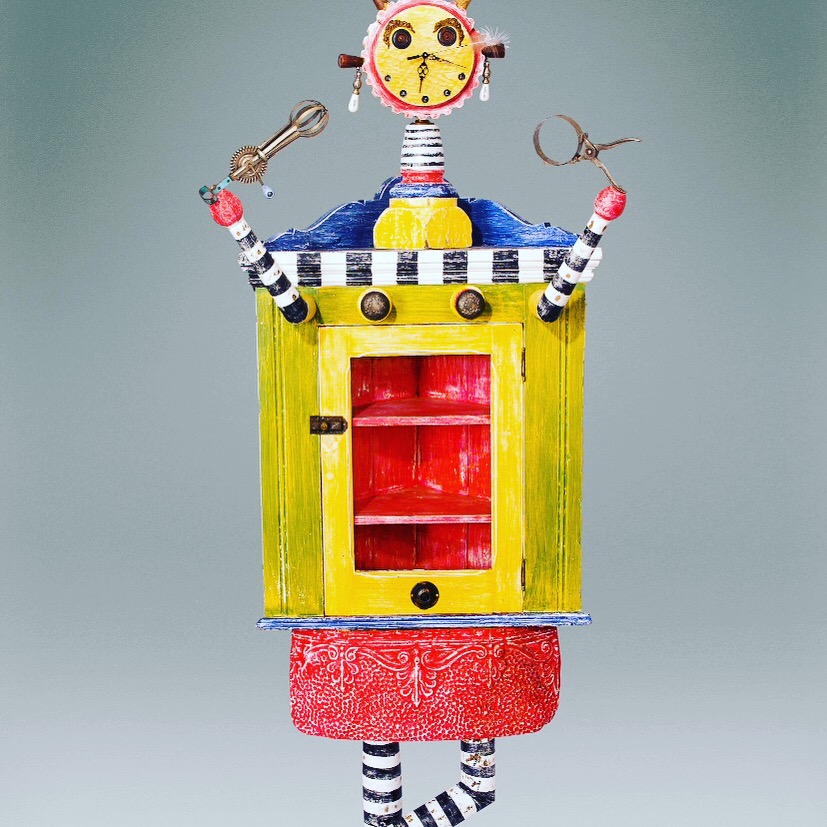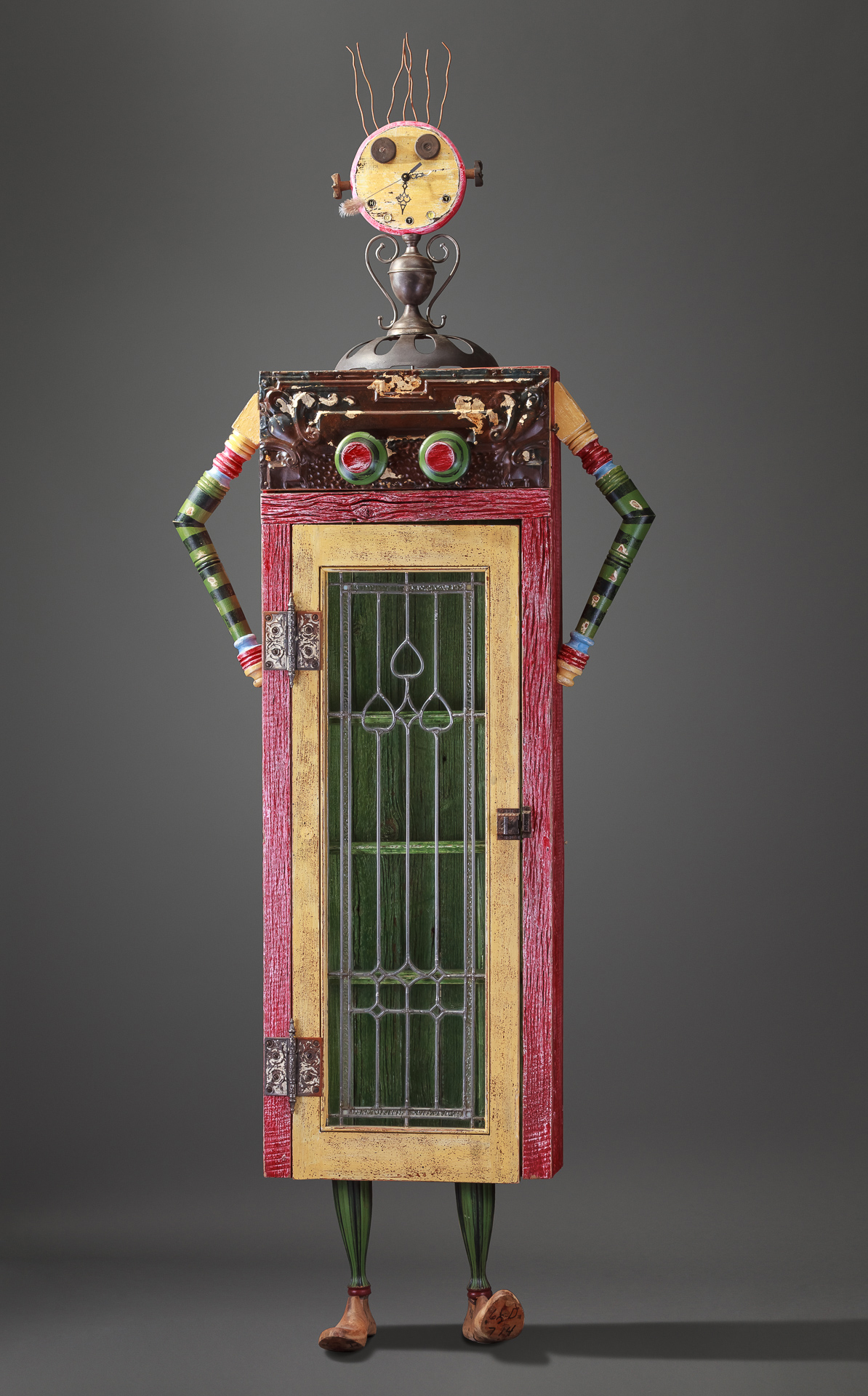 Yes, we do Windows!
We started in 1993 with a vision of using vintage windows as home accessories and giving them another life as art. By appreciating the historic value and the beautiful craftsmanship of nineteenth century leading and beveling, we have enjoyed blending the beauty of these materials to create our own one-of-a-kind art pieces. We believe each person who appreciates our work is honoring their personal history and their past.
Our newest items are clock head curio cabinets created from architectural artifacts. While mimicking the human form they are both functional and whimsical~ a new twist on the 'grandfather clock'.
Most of our windows date from the mid nineteenth to the early twentieth century. They are transformed into art by applying various finishes to the frames. The frames are painted for antiquity to create either patina or hand-rubbed, weathered glazed finishes.
Bob & Patti Stern